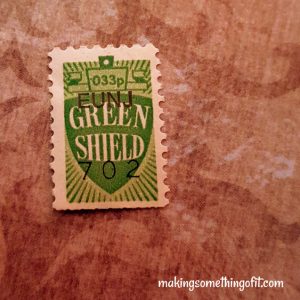 I swear I was born in the wrong era. I've always resonated more with the descriptions of Depression Era folks and Baby Boomers than I have with GenX. I don't romanticize the struggles of families that lived in those generations, but I do find myself longing for some of the situations that inspired and rewarded hard work.
I think I would have been especially fond of Green Stamps. I remember seeing them in my grandmother's kitchen drawer and became wistful when found some last week, in a box of donated ephemera.
Lotteries, games of chance, fate – anything where the result is entirely out of my hands – do not appeal to me. But give me the ability to earn something by doing something extra and I'm all over it. There are actually several modern day versions of Green Stamps – Swagbucks, Ebates, ibotta, Checkout51 – and, yes, I dabble in them all.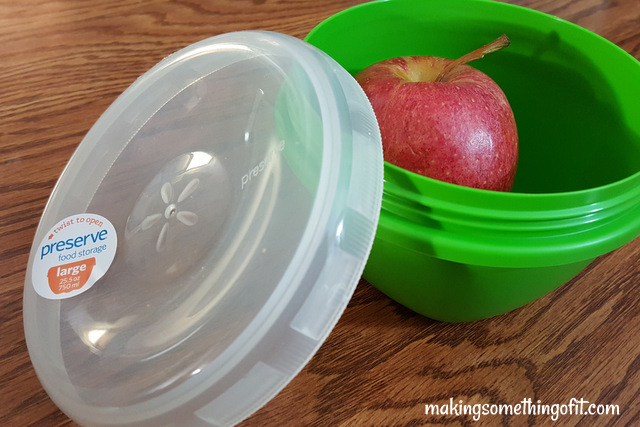 Most of my tangible rewards (including the bowl, pictured above) come from Recyclebank. By reading articles, watching videos and taking the occasional quiz – all about recycling – I earn points (my virtual Green Stamps) that I can spend on gift cards (every Cabela's card I've ever given my brother-in-law was earned through Recyclebank), magazine subscriptions (I haven't paid for a magazine in 5 years), discounts, and products from their partner companies.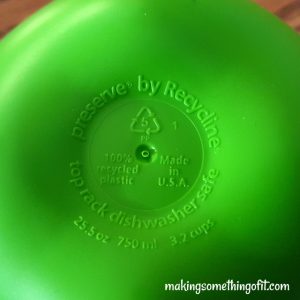 Slowly, but surely, I am replacing all the low-quality or non-earth-friendly containers in my kitchen with items like this container made by preserve. Each time something I've earned and "purchased" for free arrives by mail, I feel a little like The Prize Winner of Defiance Ohio.
Come on, it's a free bowl!
Ridiculous? Maybe, but considering the other vices I could use to meet my need to earn/accomplish something, this one seems pretty harmless.