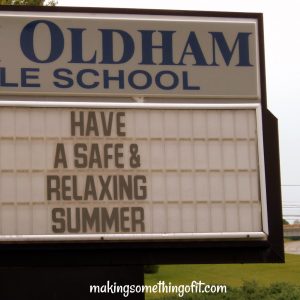 Most of the time, I roll my eyes at the targeted ads that show up in my Facebook feed. Just because I searched for "underwear with elastic that lasts" does not mean I want to be inundated with ads for unmentionables every time I go online. But once in a while, something that actually interests me shows up, like yesterday's ad for Tinker Crate, offering "monthly hands-on activities that get kids excited about STEM (science, technology, engineering and math)."
I'm blessed with kids who are naturally inclined toward those subjects, but summer vacation is fast approaching and I can already hear them asking, "Why can't I just play on the computer all day?"
When they were younger, all I had to do was refresh my stash of dollar store goodies (a bottle of bubbles, a matchbox car, fresh crayons) and everyone was happy. But at 10 and 13, my little men are a bit harder to entertain (or maybe I'm a bit less patient with their whining?).
Let's be honest, in the age of Google searches and Pinterest, it's not that hard to find things my kids can do that don't involve a screen. It's not much more work than planning a menu or grocery shopping list and can even be kind of fun. So, let me share what I've found and stocked up on so far and maybe you can point me toward some gems I have yet to discover!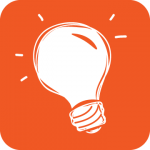 Tinker Crate – Disclaimer: we haven't tried this one yet, just subscribed, but there are enough pros to make this worthwhile no matter what they send us. First, it's mail addressed to my kids, which they love. Second, the activity comes with instructions and a link to an online video tutorial (read "someone other than me explaining the science") and a magazine (30 minutes of reading a day: check!). Plus, it's $9.95 ($19.95 per month/kit, with a $10 discount for new subscribers.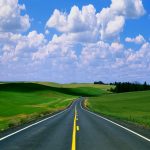 Speaking of mail addressed to my kids, last night I ordered a few free state maps (yes, state tourism bureaus still provide those free-of-charge!). My older sister and her family are moving to Maryland next month, so I ordered a Maryland state map to help our boys get to know their cousins' new stomping grounds. We usually make a few trips to St. Louis each year, where my younger sister lives, so a new Missouri state map is coming, too. Then I may pick a few states where their ancestors lived, so I can engage them in some family tree research this summer.
P.S. No need to search for state maps, unless you want to kill some time or use this as an opportunity to teach your children how to search for something online. Someone has already done all the legwork and posted links to maps for all 50 states here.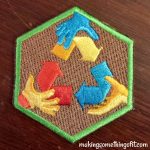 DIY.org – I think of DIY.org like a virtual Girl Scout or Boy Scout troop. The site encourages kids to explore all sorts of interests – from astronomy to instrument making, book binding to game development, foraging to jewelry design. Kids can complete activities alone or form their own group, they can interact with other kids online (the site emphasizes it provides a safe, online environment), and even participate in virtual camps (for a fee). My favorite part is the patches – like the ones Girl Scouts and Boy Scouts earn – that you can purchase online ($4/each) after you've mastered a skill.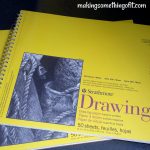 Art supplies – It's a rare child (or adult) who can resist a fresh pad of paper or new pack of markers. Our boys have always loved giant pads of paper. For some reason, larger paper inspires grander drawings (which, by the way, take more time; bonus!), so I picked up two new drawing pads at Michaels yesterday, to add to my summer stockpile. When they bring their leftover school supplies home, I'm sure I'll find enough unused markers and colored pencils between the two of them to create (what appears to be) a new set. Done.
Add to this all the summer reading programs (public libraries, Half Price Books, Barnes and Noble) and I think I can keep their brains from turning to mush until school starts again in August. Still, it never hurts to have a plan B, so what are your suggestions?