You know I find great joy in making something out of what someone else discarded. But joy does not begin to describe the feeling I get when I take something that was thrown in my yard, on purpose, in an effort to annoy me, and turn it into something I've always wanted. But let me back up and start at the beginning of this tale with an oh-so-happy ending!
When we first moved into our home, our neighbors on both sides had privacy fences – a huge plus for this introvert. Alas, one of those neighbors eventually took his down, leaving just our sad little chain link fence between us and the ugliest part of our property exposed – trash cans, recycling bins, and our dog's favorite place to potty. After years of hanging our heads in shame, we finally came up with a remedy we could afford and, last spring, we built a privacy screen out of old doors.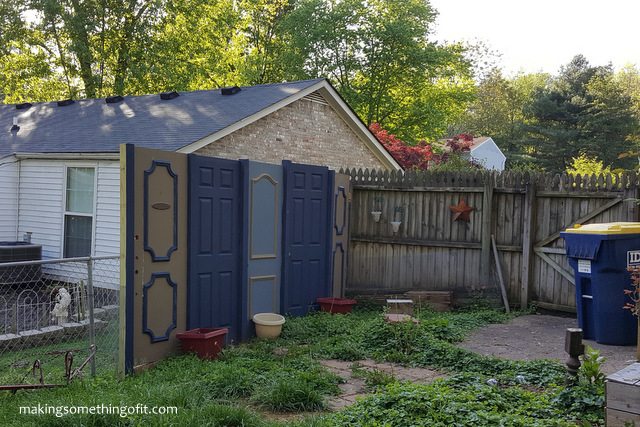 I was certain our neighbor would be grateful for the Pinterest-inspired camouflage for our tacky little corner. Instead, he said it looked like something on Sanford & Son and wasted no time building his own privacy screen.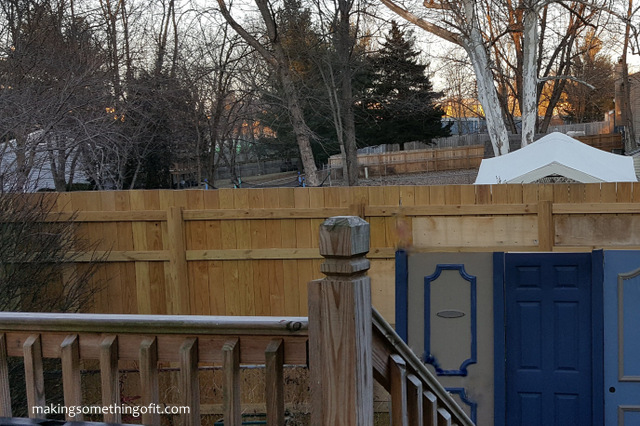 Honestly, the fence he built to shield himself from our "eyesore" didn't offend me. It adds value to our property and extends all the way down the fence line, so I have my privacy back. But when he trimmed the top of his fence line, our neighbor "let" all the wood pieces fall on our side of the fence (not unlike some of his dog's magical flying poop that sometimes makes it into our yard). I have no doubt he laughed to himself, thinking Sanford & Son's junkyard deserved to be the dumping ground for his wood scraps. But I just smiled as I collected all the wood pieces and took them inside my house, thrilled to have 45 almost perfect squares, resembling the jumbo Scrabble tiles crafters buy and use to create wall art!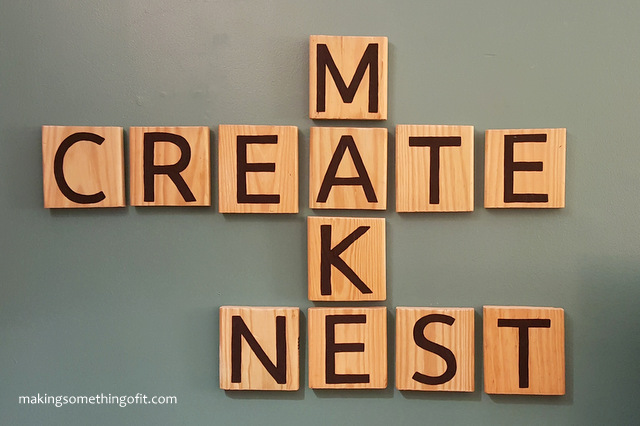 About two weeks ago, I broke out the black paint and stencils, and began creating words I could use both outside and inside my house. Despite the fact that these things are a royal pain to hang, they were easy to make. I'm even okay with some of the tiles being larger than the others. I tell myself it's daily therapy to embrace the imperfections. Of course, knowing they only cost a bit of paint and some sweat equity helps immensely, not to mention imagining the look on my neighbor's face when he saw them hanging on my front porch.