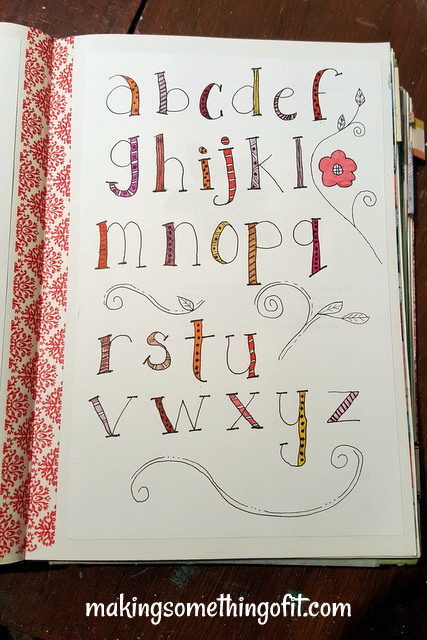 This week, I've been playing with paper and pens, in preparation for the next two summer camps I'm teaching: Paper Crafts and Sketchbooks + Journals.
Between Pinterest and an online lettering class I'm taking, I have plenty of inspiration. I've decided there really is something to that 10,000 hours thing.* Like learning to write the alphabet, lo these many years ago, repetition makes me more comfortable with the basics. And when patterns go awry, I'm reminded that doodles and embellishments are the most basic form of creative reuse – as smears become flourishes and stray lines turn into vines.
My many upcycled sketchbooks and journals work well for this kind of practice. Where a fresh piece of paper or blank canvas seems to demand perfection, an upcycled book welcomes anything that will make the pages prettier! But would you believe I'm also using an old Rolodex?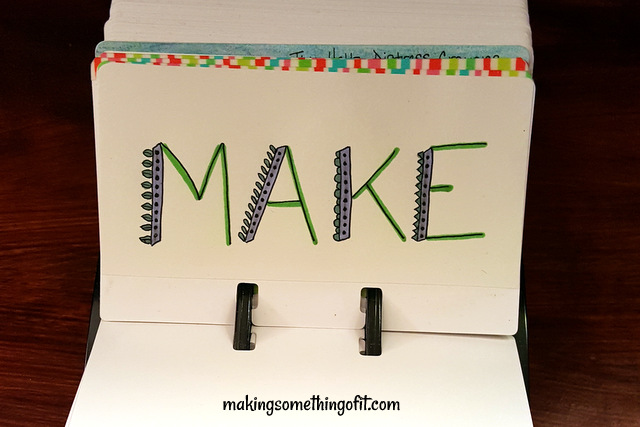 Last year, when I rescued materials from a couple of offices, I scored a never used, mint-in-box, Rolodex. I used to love filling up a new Rolodex when I started a new job – color coding my contacts, keeping track of coworkers' special dates and preferences. I've kept this gem on my desk for more than a year, pondering its future.
Now, like keeping fresh fruit within reach, to encourage healthy snacking, I'm keeping this next to my chair in our living room, to encourage more doodling and lettering practice (instead of my usual scrolling through Facebook).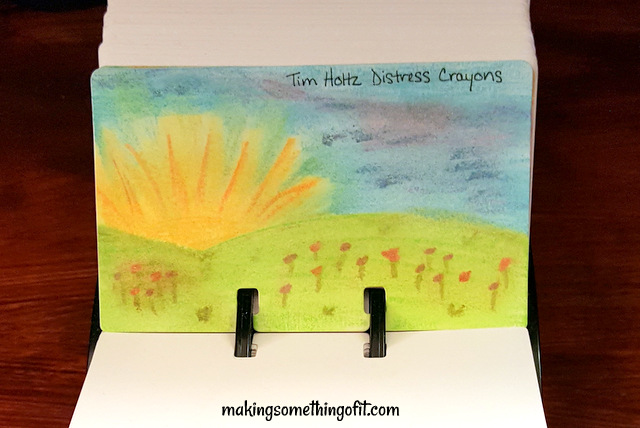 I'm also making cards that demonstrate what certain tools can do (have you tried the Tim Holtz distress crayons? Such fun!). When I teach, these will be easy-to-access references, letting me show as well as tell – like showing what acrylic versus water color paint will look like or introducing a new tool or medium. Plus, it's another excuse to color.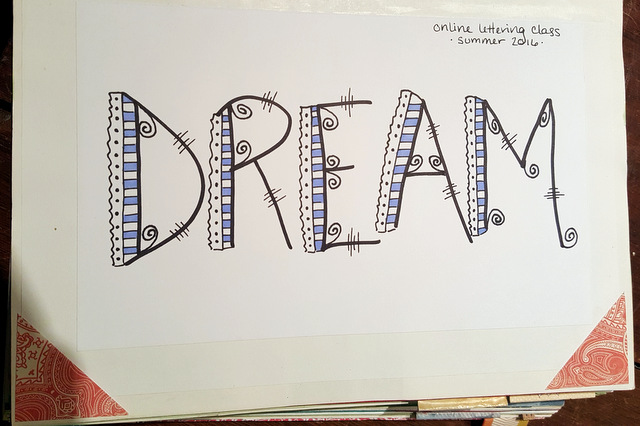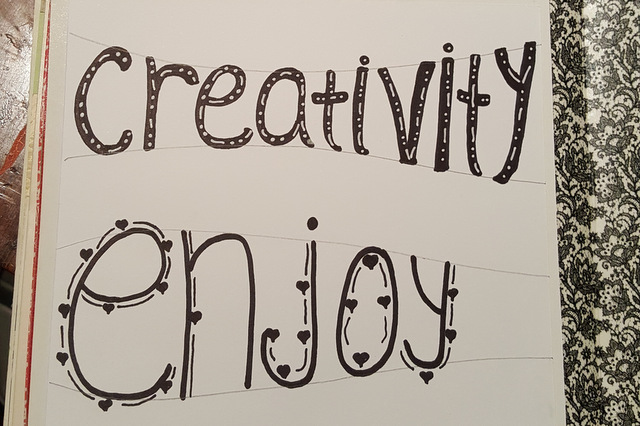 * It's been said, to achieve expertise in any skill, one must practice that skill around 10,000 hours (at least, according to author Malcolm Gladwell and Wikipedia).