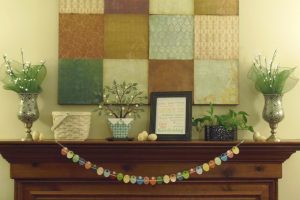 Wow, this week flew by!
This was week #2 of my personal challenge to do at least one thing every day toward increasing our income or reducing our expenses. I've always loved making lists, but am discovering it's even more fun to make a list of things I've accomplished,  rather than things I have yet to do.
Day 1 – Had a face-to-face interview for a part-time job and a phone interview for a full-time job.
Day 2 – Promoted some of the items for sale in our craft booth in southern Illinois and explored ways this blog might provide some income.
Day 3 – Clipped and organized coupons and signed up for a coupon class offered by our county's extension office, to refresh my skills and make some contacts.
Day 4 – Got an invitation to do some freelance writing, from a connection I made via LinkedIn, plus I received confirmation that I qualify for an Income Based Repayment plan for my student loans – a marked improvement over what we were paying every month.
Day 5 – Earned $10 in Amazon gift cards – $5 from Swagbucks.com and $5 from Recyclebank.com.
Day 6 –  Took three bags of books to Half Price Books and got $32 in exchange for them.
Day 7 – My (much encouraged) day of rest.
Days 1-7 also included some creativity just for the sake of creativity. The results are pictured with this post; my spring-themed mantel.
Thanks for all your notes of encouragement and for hanging with me this month. I hope your week was productive, creative, or whatever you needed it to be.