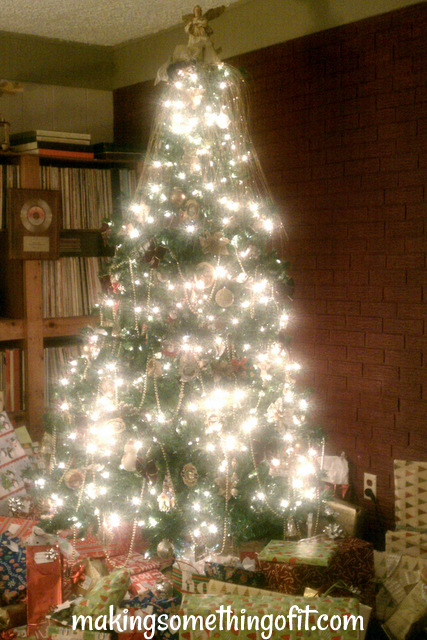 If you do any kind of celebrating in December, you've got lots of decisions ahead of you. Paper or plastic? Cloth or paper? Paper or china? Cards or emails? Electronic gift card or plastic one? Gift bags or gift wrap?
'Tis the season for gluttony and giving, both of which can leave you exhausted, collapsing in a heap on the couch at the end of most days. But what if you could change your routine a little and end most days feeling lighter?
Try this:
When the boxes begin to accumulate, save the sturdiest (one or two or ten) and line them up somewhere in your home. Mine will likely sit in my bedroom closet – out of the way, but someplace I'll see them daily. How many boxes and how you use them is up to you, but here are some ideas:
A box for returns or re-gifting. If you receive a gift you know right away you'll never use, put it in the box. Don't let it languish in the closet with all the misfit gifts of years past. Immediately set it aside to be returned or exchanged, or perhaps re-gifted, if you know someone who would truly love and use the item.
A box for Goodwill or goodbye. As you sort through the mounds of Christmas decorations you've accumulated over the years, make a point to weed out the ones you don't use anymore. If you didn't use them last year and don't intend to put them out this year, why keep storing them year after year? If there's nothing wrong with them, perhaps a young family, college student, nursing home or hospital would appreciate having them. If you have a hard time letting go of things, remember you have all month to reconsider – but if you don't use it, lose it.
A box for giving. Your son's teacher. Your hairdresser. Your coworkers. Write a list of people you want to give something to before Christmas and tape it to a box, then check off each item/recipient when the gift is ready and placed in the box. Not only will this keep you from misplacing or forgetting a gift or two, you can wait until you have several gifts ready to deliver and avoid wasting gas and time on multiple trips.
A box for recycling. North Americans produce more trash in December than in any other month of the year. You may need a spare box just for your regular recycling or you could use this extra box for hard(er)-to-recycle things, like batteries, light bulbs, packing materials, and more. Having a spot to easily corral these items will spare you from the temptation of just throwing them away. Then, when the holiday is past, you can make one trip to your recycling center where hard(er) to recycle things are often accepted or spend a quiet evening Googling where/how you can responsibly dispose of these things and chalk it up as your gift to the environment.
How about you? What would you use an extra box to collect at this time of year?