A quick post of a quick project.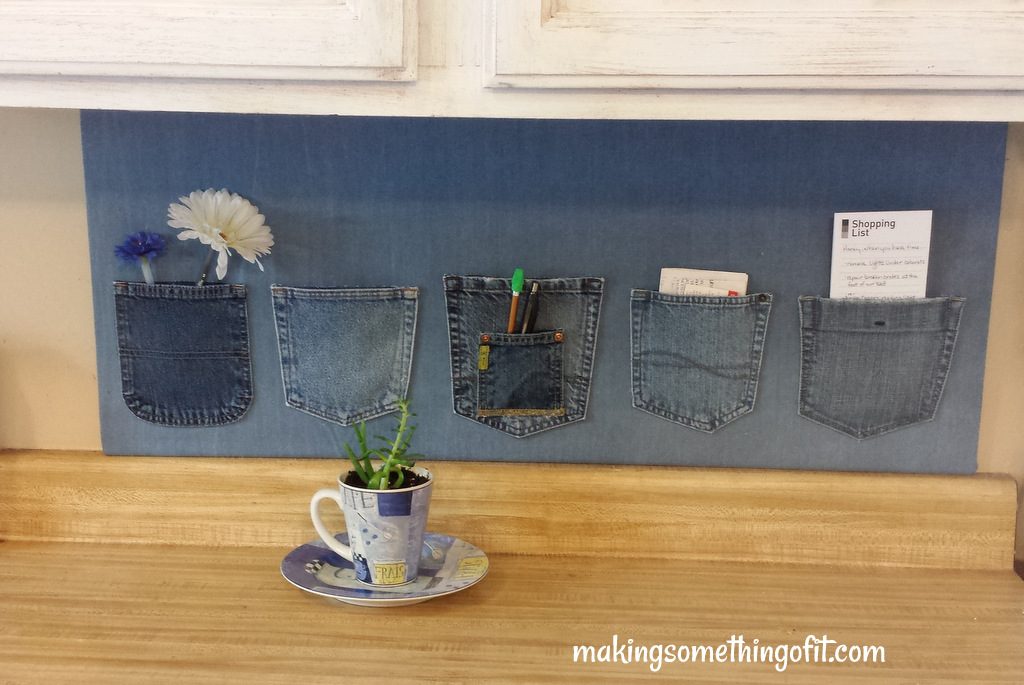 In an attempt at getting stuff off of our counters (the mug of pens and pencils, the shopping list, etc.), I covered an old bulletin board in faded denim fabric and hot glued several jean pockets across the front, then wedged it between the counter top and the cabinets above. Instant orderliness!
While I'm here, I might as well give you a peek at the progress we've made updating our kitchen – thus inspiring my desire for a cleaner counter. After 14 years living with dark brown, faux wood, just plain crappy looking cabinets, we decided to paint them white (then distress them a bit). Don't know why we put this off so long, except we were sure no paint would improve these things and knew once we painted the cabinets we'd have to do the trim and the doors and everything "wood" within eyesight. Wish we'd done this years ago!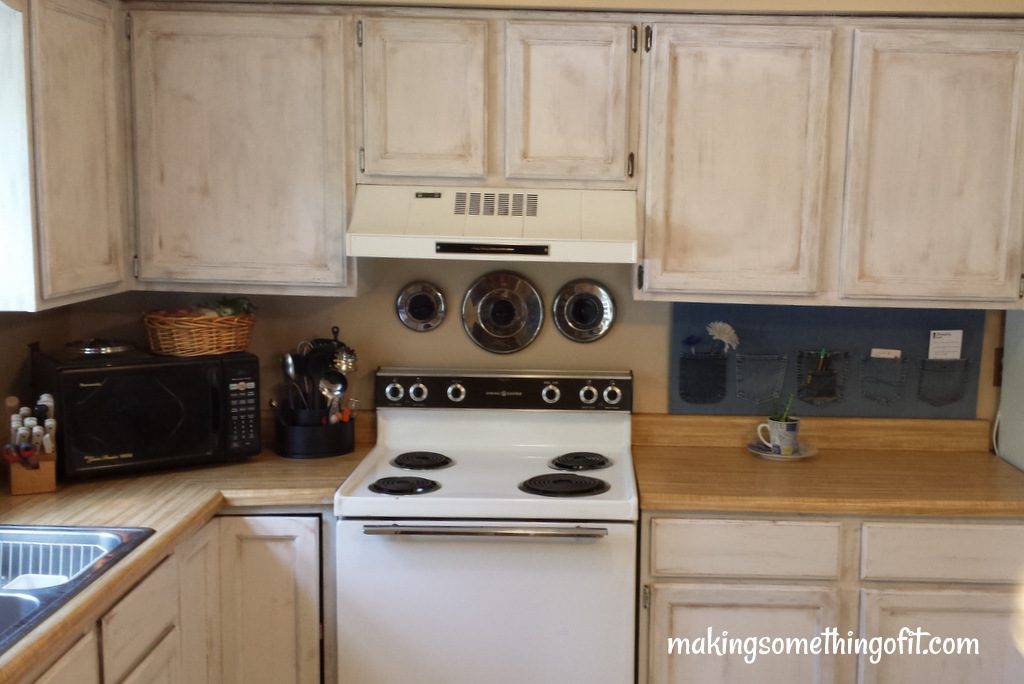 The room is so much brighter, crappy "wood" distresses easily, and the can of paint was only $20, with enough left over to cover several small pieces of furniture that need an update.
Happy Saturday!
P.S. The word "quick" only applies to the denim pocket project. My husband has been working on our cabinets for more than a week (in the evenings, after work). He is awesome. I am spoiled.